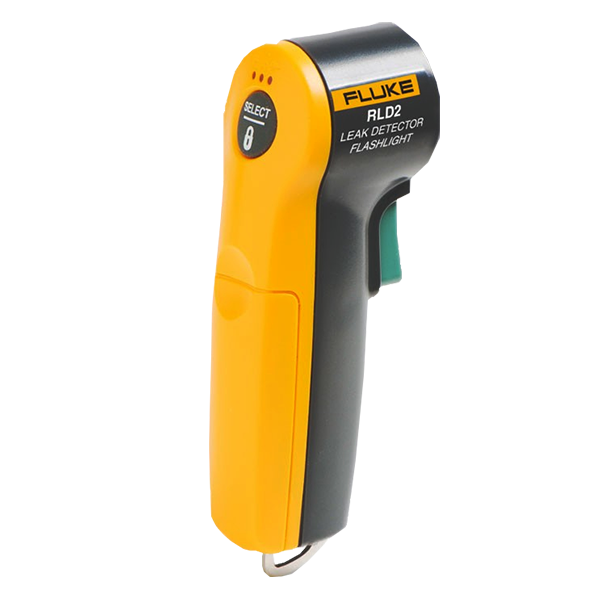 Fault Testing & Diagnostics
Fluke RLD2 HVAC/R Flashlight
Iconic Engineering Limited
Fluke RLD2 HVAC/R Flashlight the best and reliable Fluke tools to find out the accurate result. We Tool Bangladesh offer the lowest price Flashlight...
Model: Fluke RLD2 HVAC/R Flashlight
Fluke RLD2 HVAC/R Flashlight is rugged reliable and trusted. The compact, easy-to-use, RLD2 UV flashlight uncovers refrigerant leaks instantly. Use the UV light to find the leakage area, then, use the laser pointer to pinpoint the exact leak location. With 100,000 hours of life and four operating modes, this versatile leak detector is a must-have for HVAC Technicians.
You can get it from another company but Iconic Engineering is best and an authorized distributor of Fluke Corporation. Keep believing in us you will get the original product from Tools Bangladesh if you ordered. So you do not need to question this product just keep your confidence here, you will get the best performance.
Fluke RLD2 HVAC/R Flashlight
Key features:
Six UV LEDs (395 nm wavelength) detect leak detection dyes
Laser pointer clearly locates the center of the UV field for accuracy
Convenient detachable key chain carabiner and AAA battery included
Three LED flashlight with 100,000 hours LED life
Operating temperature 0 °C to 50 °C
Four operating modes: flashlight, UV light, laser light, UV/laser light combination
Specifications: Fluke RLD2 HVAC/R Flashlight
Fluke RLD2 HVAC/R Flashlight
Includes:
Accessories: Fluke RLD2 HVAC/R Flashlight
Related Products