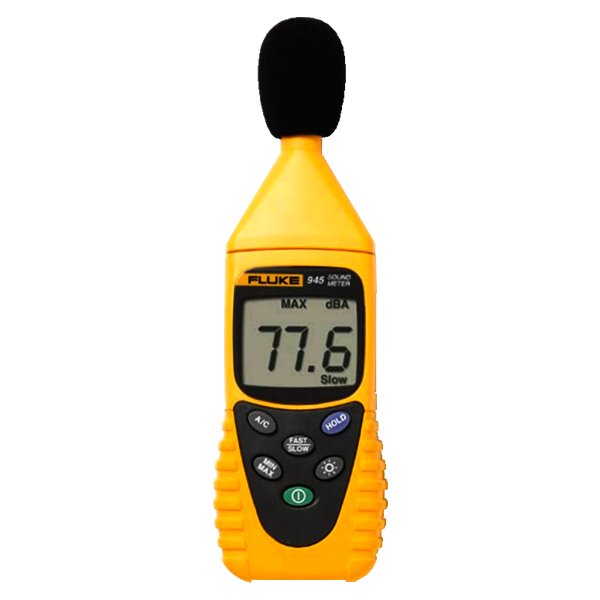 HVAC/Clean Rooms
Fluke 945 Sound Level Meter
Iconic Engineering Limited
The Fluke 945 Sound Level Meter has been designed to meet the measurement requirements of safety Engineers, Don't miss out on it! Buy now! Free shipping anywhere in Bangladesh...
Model: Fluke 945 Sound Level Meter
Fluke 945 Sound Level Meter ideal fluke tools for Environmental Health and Safety testing and verification. Fluke 945 easily can be testing the Sound for education environments.
Also this Fluke sound meter reliable Fluke product for heavy and light industry sound testing, healthcare environment testing & safety testing.
It offers two types of measurements A-weighting and C weighting. The A-weighting is for the general noise sound level and the C weighting is for measuring the sound level of acoustic material control in various environments.
The Fluke 945 conforms to the IEC651 Type 2, ANSI S1.4 Type 2, and JISC1502 requirements for Sound Level Meters. Shop Now from Tools Bangladesh and get access to free delivery anywhere in Bangladesh.
Key features of Fluke 945 Sound Level Meter
Max/Min
Frequency weighting ranges: A, C
Backlit display
Auto-ranging
Auto power off
Specifications: Fluke 945 Sound Meter
Fluke 945
Measurement parameter
Range
Resolution
Accuracy
Measurement of environment noise (A-weighted)
30 to 130 dB
0.1 dB
±1.5 dB (ref 94dB@1KHZ)
Measurement of mechanical noise (C weighted)
35 to 130 dB
0.1 dB
±1.5 dB (ref 94dB@1KHZ)
Specifications
Display
0.1 dB steps on the 4-digit LCD screen
Frequency response
From 31.5 Hz to 8 kHz
Recording intervals
From 1 second to 8 hours
Safety standard
CE, designed to meet IEC651 Type2, ANSI S1.4 Type 2
Microphone
0.5-inch electric condenser microphone
Time weighting
Fast slow
Dimensions
200 x 56 32 mm
Warranty
1 year
Models: Fluke 945 Sound Meter
Includes:
Accessories: Fluke 945 Sound Level Meter
Related Products