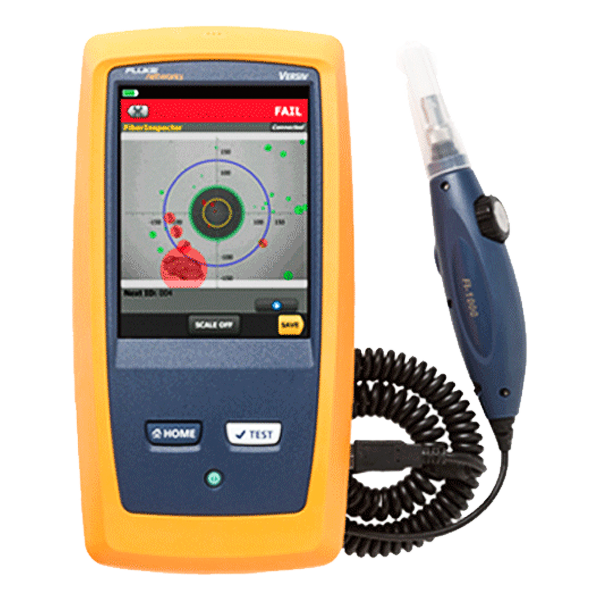 Model: Fluke FI-7000 FiberInspector™ Pro
Fluke FI-7000 FiberInspector™ Pro is rugged and reliable. The fluke FI-7000 is Fiber optic connector ensnare-position contamination is a leading cause of fiber failures. Dirt and contaminants cause insertion loss and sponsorship-late accrual that inhibits optical transmission and causes havoc considering transceivers. Fiber loss and OTDR chemical analysis can consent to breathe this problem, but in many cases, filthy buddies make fiber study times consuming and inaccurate.
Since dirt can be an issue by now, during, or after fiber optic supervisor approval psychiatry, and migrate from one fiber optic connector halt-slant to choice apropos mating, both sides of any association must always be cleaned and inspected. Further, mating infected fiber optic connectors can cause enduring blinking as microscopic debris is crushed along with halt-faces in creature right to use.
Even factory terminated patch cords or pigtails must be inspected as protective caps obtain not save fiber optic connector defer-faces tidy. Avoiding this common cause of failure starts when inspecting the fiber optic connector fall-point and eliminating any contamination back insertion into a bulkhead or fragment of equipment.
The FI-7000 FiberInspector Pro is a fiber optic inspection scope that allows you to study and recognize fiber optic connector be credited once less-faces in 1 second so you can complete the job over and finished along together with the first grow archaic. This fiber optic inspection scope provides automated PASS/FAIL ascribed answer endorse the guess trouble out of fiber inspection, as a result, anyone can be a fiber expert.
We are promised that the Fluke product we keep the ability to on-time delivery anywhere in Bangladesh.
Order through Tools Bangladesh with the best price that is an amazing price in Bangladesh.
Features
Key Features: Fluke FI-7000 FiberInspector™ Pro
Automated Pass/Fail certification of fiber optic connector end-faces
Graphical indication of problem areas due to contamination, pits, chips, and scratches
Certify to industry standards - IEC 61300-3-35
Eliminate human subjectivity from fiber optic connector end-face measurements
Save fiber optic connector end-face views during certification process
Versiv™ modular design supports copper certification, fiber optic loss, OTDR testing and fiber end-face inspection
Specifications
Find in the resources file.
Includes
Find in the resources file.
Accessories
Find in the resources file.