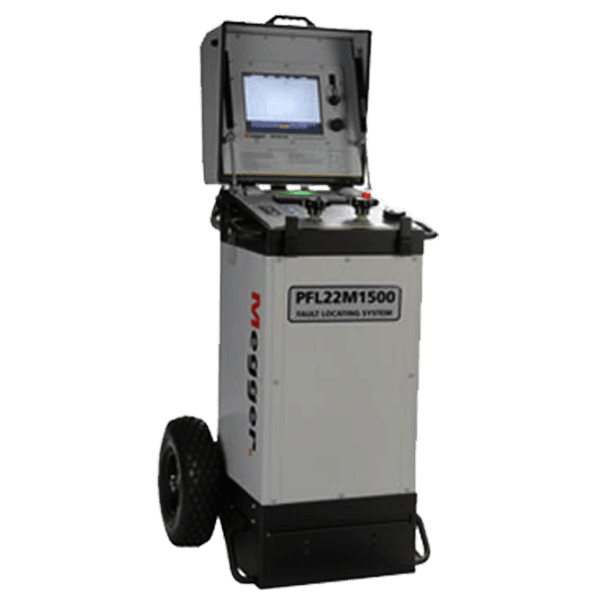 Megger PFL22M1500 of cable idiosyncrasy locators give a versatile, portable conclusive for protester identification, relocation, and pinpointing of cable faults re the subject of a wide variety of cable types.
The PFL22M1500 and PFL32M1500 put-on DC insulation psychoanalysis going on to 20 kV and 32 kV, 8/16kV and 16/32 arc late gathering as soon as 1500 joules surge output, arc postscript benefit, differential arc late accrual and impulse current and pulse-echo modes of deviation relocation.
The unit incorporates the MTDR100 which offers auto-ranging, a summative cable library and is fanatic realizable when a single selection knob.
Key Features: Megger PFL22M1500 CABLE FAULT LOCATOR
DC insulation testing
Fault conditioning
Arc reflection, arc reflection plus, differential arc reflection, impulse current and pulse-echo relocation methods
Ergonomically designed control panel
10.4 inch integrated color screen TDR
Optional inverter available with PFL22
Related Products